There are several ways to promote a business. One of the key ways to promote the business is SMS marketing. Today businesses are using mobile SMS services to promote their products and services by approaching the targeted section of the audience.
 SMS or text marketing is a very useful way to pass on the required information in a very short way. It provides concise information about promotional campaigns, promotions, discounts, new launch and services to target customers.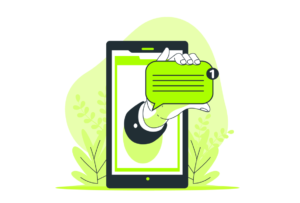 According to reports the average open rate of a text message is 98 per cent. Whereas the emails sent as a part of email marketing has an average open rate of 30 per cent. This number is much smaller for Facebook marketing.
Bulk SMS marketing is the way to save a lot of time and trouble of creating detailed ad copies. There are many free and open-source bulk SMS software available these days that help you save a lot of costs especially for the smaller businesses and it also helps to implement the marketing campaign without any delay. And for consumers, it is also easy to trust a message compared to any random call or email. Most of the messaging software solution gives important insights into a campaign's performance and viability.
The great thing with bulk SMS service is that it doesn't need any input or action from the recipients. The messages are sent to the targeted customers if the mobile phone is on. Sending an SMS doesn't require a lot of time. It is very easy to send SMS and it takes very little time if compared with sending emails or making a call. Companies these days are opting for these facilities provided by bulk SMS facility as they are able to promote their products and services to the targeted audience. Also, the chances of an SMS being spam are very less compared with emails. So the SMS can reach the targeted customers quickly and ensure the information delivery compared to emails.
Benefits of hiring a Bulk SMS service provider:
The bulk SMS service providers provide a lot of information regarding promotional stuff or in case of any emergency service. They also make sure that the information is sent to the right person. Bulk SMS service allows sending multiple SMS to numerous people at the same time. This thing is known as broadcasting and is used by businesses to send useful information like a product launch or discount to desired customers.
You can choose Sentext2win if it is about sending SMS to your clients.  Our SMS gateway is linked to all mobile networks and capable to send high volumes of bulk mobile SMS to all across the globe. It helps you connect with your clients and communicate with them. Our services are secure, scalable and easy to execute. These services are affordable and you can make the most of these services.